Deep Diver speciality course on Koh Lanta is a must!
And Hin Daeng and Hin Muang dive sites are the best place to do your deep diver course while you stay on Koh Lanta!
You might also complete your deep dive specialty in Koh Haa and we must admit that we are proudly one of the few diving centers that go down in the hidden depths of the Koh Haa island site.
Don't miss the amazing opportunity to discover places not many have seen before in Thailand.
Deep Diver Certification on Koh Lanta is a 2 day trip
This specialty costs 11,000 thb and includes a total of 4 dives. You will be able to go down to 40 meters after receiving this certification. If you have done the PADI Advanced Open Water Course or a previous Deep Adventure, you need only 3 dives. In that case, contact us for the cheaper cost.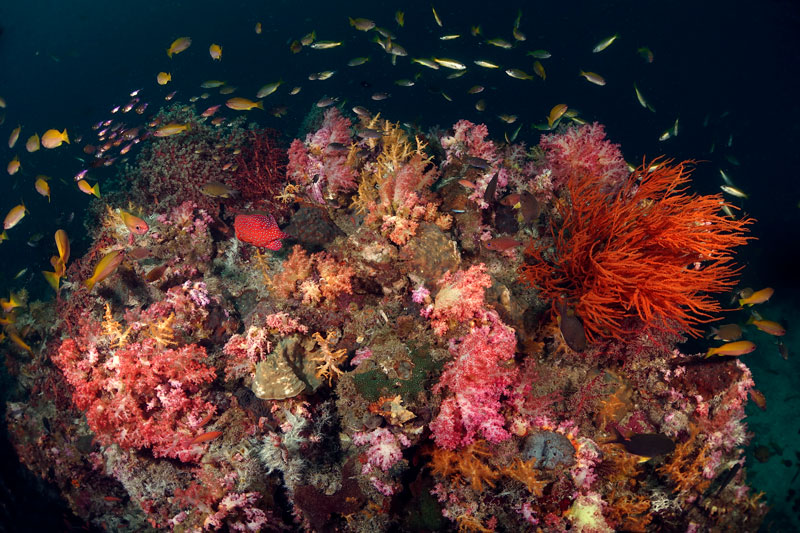 PADI Deep Diver Course Schedule
This PADI Speciality requires four open water dives (three dives if you have done a deep adventure before). These dives can be completed in two days but don't need to be done in two consecutive days. You are more than welcome to choose which dive sites you would like to dive in. However, we recommend you Hin Daeng, Hin Muang or Koh Haa where you can see whale sharks and mantas.
Drinks, snacks, warm lunch and e-learning are all included in the price for both diving days. In addition, we will pick you up and drop you off in your hotel everyday of the course, free of charge. Depending on the day and the diving group onboard, a third additional dive might be available for only 900thb.