Koh Haa Diving for beginners and experienced ones
Koh Haa diving is a must! The islands are one of our favorite destinations and famous for exceptional visibility. The name translates to five islands, in fact there are six beautiful uninhabited limestone islands 16km west of Koh Lanta, inside the Koh Mu National Park. They are the best place for beginners and snorkelers as well as having more challenging and exciting areas for the experienced diver. Read more about each of the Koh Haa sites below.
Koh Haa means Five Islands but actually they are six! Welcome to Thailand!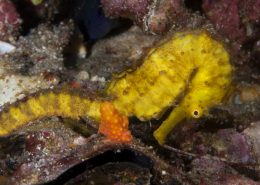 Koh Haa Yai (Koh Haa 5) The largest island in the Koh Haa group and famous for the huge cavern called " The Cathedral".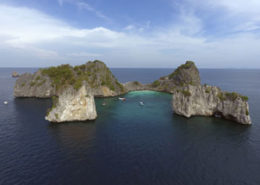 Koh Haa Lagoon consists of 3 islands, Koh Haa 2,3 & 4. It is a paradise lagoon and great for all levels of divers and snorkelers.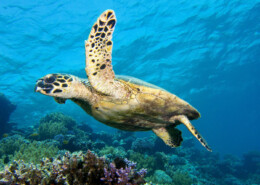 Koh Haa 1 is famous for the tunnel system on the southwest corner known as "The Chimney"