Kled Kaew Wreck, the closest and fantastic wreck dive site in Koh Lanta!
Length: 47.2 meters.
Beam: 7.7 meters
Draft: 13 meters
Weight 382-ton
Kled Kaew was an ancient Royal Thai Navy transport support vessel and went to a watery grave on 2014: before it was on purpose sunk, several holes were cut through the hull to assist in the sinking and also to allow skilled divers to explore the interior. The sinking, a joint action by the RTN and the Dept of Marine & Coastal Resources, was presided over by Capt Nantapon Malarat, Deputy Chief of Staff of the Tab Lamu Naval Base in Phang Nga.
Nudibranches, Lionfish, Scorpionfish and Snappers totally cover the ship wreck, making this dive site a great opportunity for all underwater photographer. A large group of Yellow tailed Barracuda is cruising around creating a stunning view during good visibility days.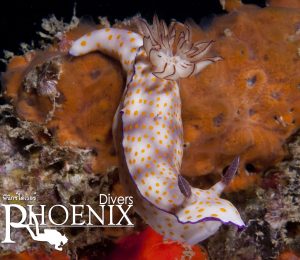 Therefore another wreck diving after Kled Kaew wreck?
Together with Kled Keaw Wreck, you can also have another Wreck Dive around Koh Lanta: King Cruiser Wreck.