Hin Bida Diving site is a submerged reef located between the Bida Islands and Koh Lanta. At low tide the reef breaks the surface and gradually drops to 20m, the majority of this dive is no deeper than 14m making it a good option if doing a three dive trip. The reef lies north to south, with three fingers towards the south and southwest that are separated by sandy patches. This part of the reef is the most vibrant.
Come to see the Leopard Sharks almost always present at Hin Bida diving site!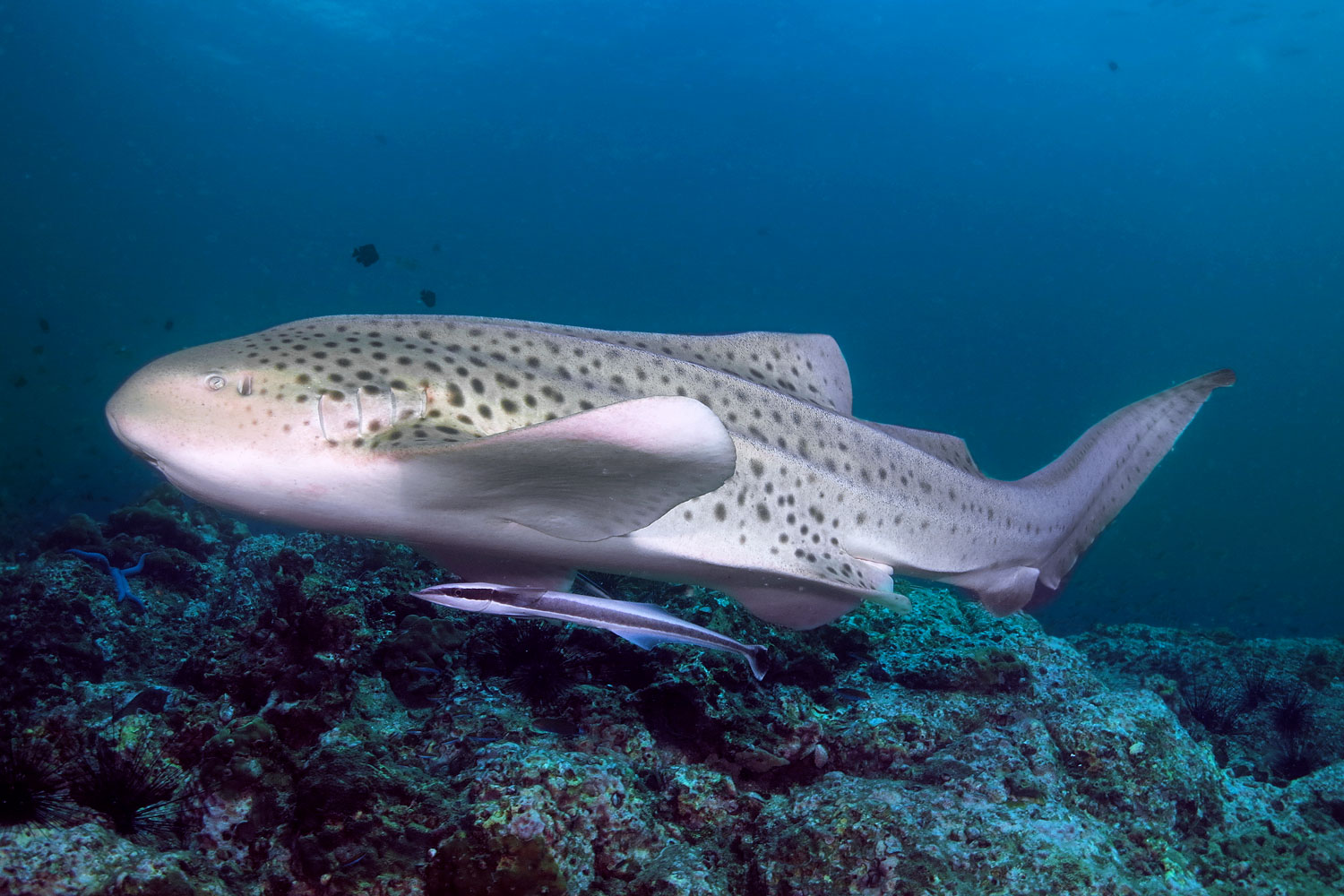 Leopards Sharks are often seen here lying on the sandy areas, also look out for Stonefish and Pharaoh cuttlefish with a very distinct blue and while pattern.